A professional solution for research costing and pricing
A detailed project budget is a central component of every research funding application. BlackDackel is a web-based solution for academics and finance administrators to capture your organisation's project bids and budgets, calculate costs and expected funder contributions, and make all this available for collaboration, approval, submission, and analysis in real time.
Costing
Record a breakdown of all required resources such as staff, equipment, facilities, travel, consumables, and more, and automatically calculate the total costs and associated overhead expenses over the duration of the project, with the applicable charge-out and inflation rates, increments, currency conversions, and more.
Pricing
Use customizable funder rules and templates to obtain submitted costs and expected funder contributions.
Collaboration and Analysis
Collaborate with your academics in shaping their application for the best possible outcome, approve and monitor the costs of research projects incurred to the institution, and forecast key research income figures.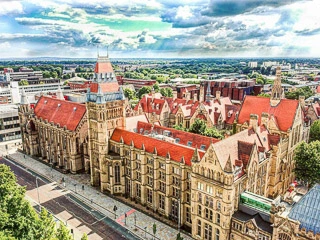 What have we learnt? A review of the BlackDackel implementation at UoM
Read more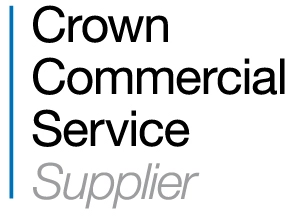 BlackDackel have been named as a supplier on Crown Commercial Service's G-Cloud 13 agreement.
Read more
Costing
Cost calculation using full economic costing and other methodologies
Pricing
Calculation of eligible and recoverable costs based on flexible pricing templates
Custom Rules
Fully configurable rule sets to model instititional and funder pricing policies
Multi-Everything
Support for multi-contract, multi-funder, multi-department, multi-partner bids
Staff Costing
Accurate modeling including increments, inflation, insurances, supplements, and more
Facilities
Facility and equipment management including charge-out rates and lifecycle support
Scenario Modeling
Cost outlines and scenarios for iterative bid preparation and optimisation
Foreign Currencies
Currency conversion support using real-time rate lookup, configured rates, and ad-hoc overrides
Policy Validation
Bid policies and automated validation including configurable waiver workflows
Workflows
BPMN process engine with support for conditional and parallel review and approval workflows
Funder Management
Funder management including due diligence and lifecycle support
Documents
Management of application documentation alongside projects and budgets
Access Control
Granular permission management and configurable data views for safe access across roles and departments
Reporting
Aggregate and breakdown reports galore, for academics, funders, and administration
Integration
Synchronisation and integration with internal and external systems
Submission
Export of budgets in funder submission formats
Contact Details
Hasenberglstrasse 26, 80935 Munich, Germany